@newsCOflash

2017-04-21 18:39:58
Ronda Rousey is heading down the aisle!
On Thursday, the former UFC bantamweight women's champion told Source that she is engaged to UFC fighter Travis Browne, whom she's been dating since 2015. 
The pair got engaged in New Zealand earlier this month after Browne got down on one knee under a waterfall and presented Rousey with a gorgeous ring. 
"It felt like the right place to do it," Browne told Source.
Rousey also said the pair will be tying the knot "soon," but no other wedding arrangements have been made yet.
"I don't really want a lot," she said. "We don't really need decorations or flowers, just somewhere to go and something to eat and some people around."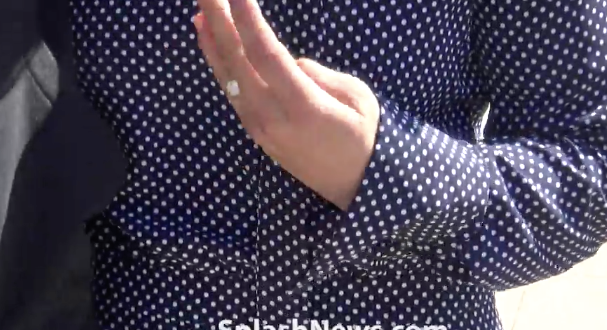 After Rousey's loss to Holly Holm in November 2015, Browne was by her side to offer his love and support. 
In a February 2016 appearance on "Ellen," Rousey told the host that she dealt with suicidal thoughts after the defeat, but was fortunate to have Browne to confide in.
"I was meant to have him when I was at my lowest for sure," Rousey said. "I don't know if I would have made it without him."
We simply couldn't be happier for these two!
If you or someone you know needs help, call 1-800-273-8255 for the
National

Suicide Prevention Lifeline.
You can also text HELLO to 741-741 for free,
24-hour support from the
Crisis Text Line.
Outside of the U.S., please
visit the International Association for
Suicide Prevention for a database
of resources.
"The NAIM Code" By Jordan Duran – 2 Books in 1–Buy it On Lulu
"Frank's Funeral" By Terry London–"Buy It On Amazon.
★"newsCO TOP 10 Book Selections"
★"Author's Submit Your Book For Review" – Tweet Us—@newsCOflash
★BOOKr.."Post Your Books For Sale On BOOKr"
★Jordan Duran-"Master Hypnotherapist & Life Coach – Online, By Phone, In Person – Worldwide.–TnC RAPID Results. End the Hurt–Contact Jordan.
★BLOGr.."Write it On BLOGr The Social Blog"
★Girl Collection Fashion—CGFASH
–Follow:
★Checkusin—Cheapest Hotel – Flight Deals Online
★newsCO.com.au #1 News in a FLASH – Contact Us